Office design and furnishing become management tools and key success factors for your company. Functionalism and ergonomic. Corporative culture. Optimized logistic. A stimulating atmosphere that motivates staff to be productive. Modular systems.

Mixt

Back

Leaflet pdf (1815KB)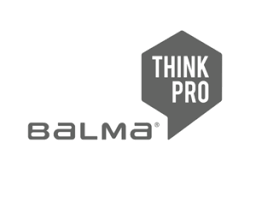 Mixt Furniture System
New collection of modern furniture characterised by restrained form and a great selection of finish materials as well as module sizes, gives the buyers extraordinary freedom (and responsibility) in creating the space of their dreams. Extremely different arrangements can be achieved by using the same furniture in different options. The customer himself can determine the function of the room, its character, style, atmosphere, nobility... All the colours of materials have been chosen to mach. The result is a possibility of unlimited experimenting in composing.

MIXT is an invitation to joint designing.
The tables and desks come in two colours of natural American walnut veneer and in two foil patterns. Bookshelves, cabinets, chests of drawers and hanging cupboards, and in particular their solutions and door finish, constitute essential background for the tables and decide about the character of the whole arrangement.Desks and tables with asymetric frames and a wide choice of finishes a feature of the MIXT range.

Design: Piotr Kuchciński.
More information in the PDF catalog
About furniture elements prices and fitting of office furniture please contact with office. Individual approach to each order.
For furniture configurations, please write to info@city-office.lv or call. We develop 2D and 3D visualization of functional plans of premises according to the size of the room and according to your needs and desires.