Wave

Back
Enjoy supreme comfort without having to make any adjustments. However you sit on the SITAGWAVE, both the backrest and the seat adapt to your body in every direction, completely on their own. Pushing buttons and complicated settings are a thing of the past - thanks to a combination of two new technologies.
SITAG SPRING-MOTION means that the chair adapts to every movement its user makes. This relieves pressure on the pelvis and on the hips when sitting for a long time. This system is combined with SITAG FLOW-TECH: the extremely elastic backrest takes the effects of pressure and adapts to the rotations of the back and upper body. Just sink into the SITAGWAVE, it will do the rest and adapt to you. Not the other way around.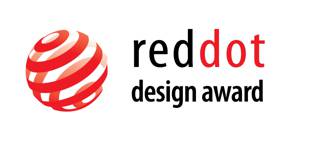 GS Safety Certificate; Tested Ergonomics, LGA Nuremberg; IQNet; SQS ISO 9001, ISO 14001, OH SAS 18001.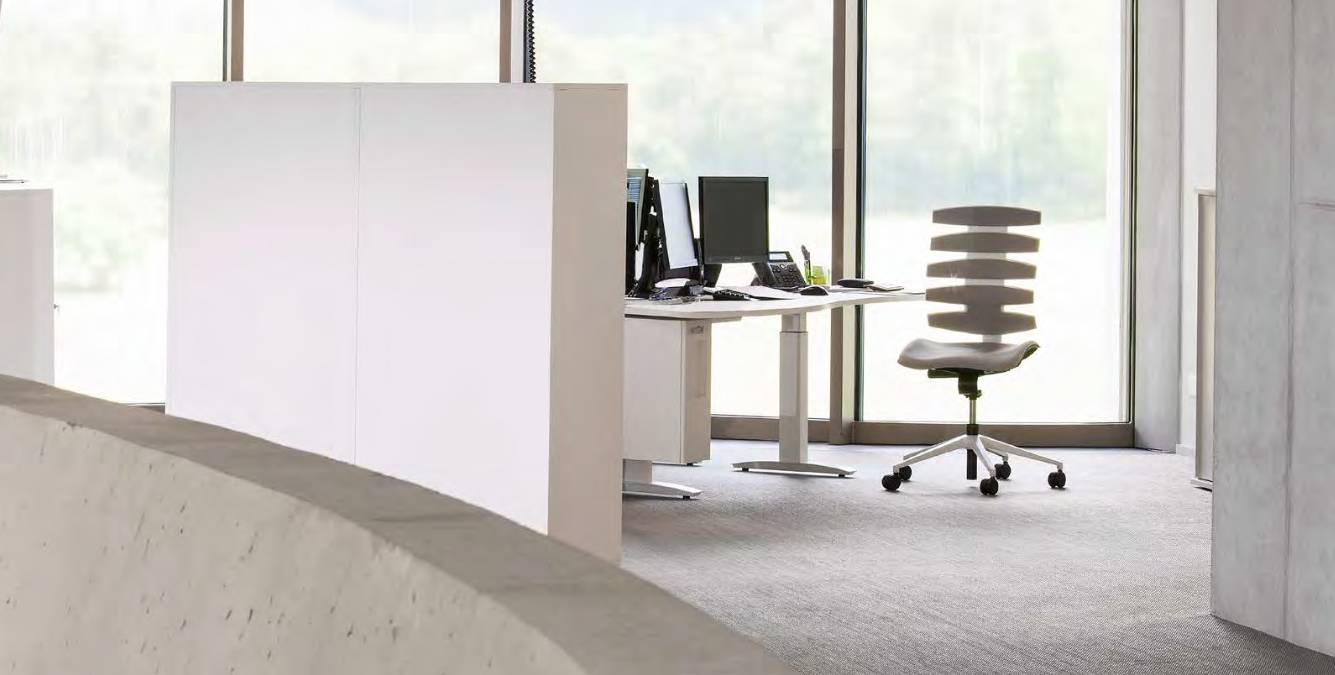 Mechanism
Comfort height adjustment thanks to safety pneumatic spring with bottom shock absorbers.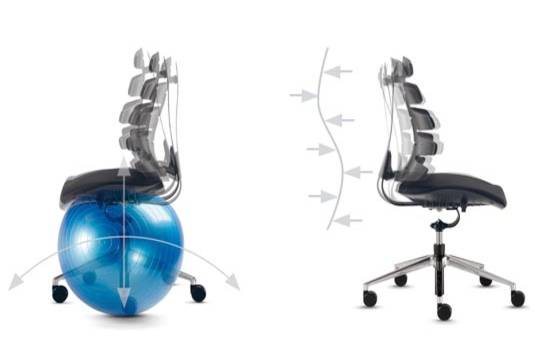 Backrest with the "Flow-Tec" principle adapts to the user's movements. The body is supported in all sitting positions and the muscles trained in a positive way.
Backrest pressure: thanks to the elastic structure of the backrest, the effects of pressure are received and adapted to the back and also the rotations of the upper body.
Seat with "Spring-Motion" principle adapts to the user's every movement. The back and pelvic muscles are supported by the seat's moving bearings. Continuous adjustment of the seat and backrest rake are what make the "Freeness system". Greater sitting comfort without any adjustment. The chair can also adjust to bodyweight.
Armrests are available in 2 variations: as cushioned (integral-foam) armrests with height and width adjustment, or as elegant 3D armrests.
Base
Aluminium five-element cross base with safety pneumatic spring and pneumatic spring guard.
Castors have load-dependent braking. The standard version has hard castors for carpeted floors; if required, the chairs can also be fitted with soft castors for wooden and laminate flooring. Also available with optional castors with decorative chrome rings.
Seat height: 42-54 cm
Seat depth: 46 cm
Seat width: 49 cm
Total height: 99-114 cm
Total depth: 68 cm
Total width: 68 cm
Price from 338 EUR to 737 EUR.Price without VAT, before discount.
About other furniture elements prices and fitting of office furniture please contact with office by writing to info@city-office.lv or calling.
For furniture configurations, please write to info@city-office.lv or call. We develop 2D and 3D visualization of functional plans of premises according to the size of the room and according to your needs and desires.